EVENTS
FREE shipping on all orders within the USA.
Due to COVID-19, my show schedule is ... completely in the air. Once events get going again, check this page to see all the Rebeca Mojica Jewelry upcoming events. In the meantime, enjoy the eye candy on the website and be well.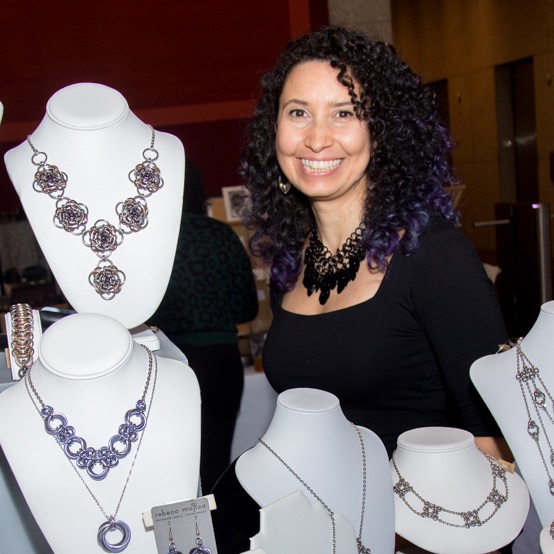 Recent Events
View images from select Rebeca Mojica jewelry shows in the Galleries section.
2019
Artisanal LA - Bunker Hill Holiday Show
Patchwork - Santa Ana (Winter Show)
Santa Clarita Fine Craft Show
Patchwork - Long Beach (Winter Show)
La Jolla Art & Wine Festival
Jackalope Summer Nights - Pasadena
Patchwork - Long Beach (Spring Show)
Urban Air Market - Los Feliz
Patchwork - Santa Ana (Spring Show)
Artisanal LA - Bunker Hill
2018
La Jolla Art & Wine Festival